1932 Ford Transmission Gets Authentic with JASPER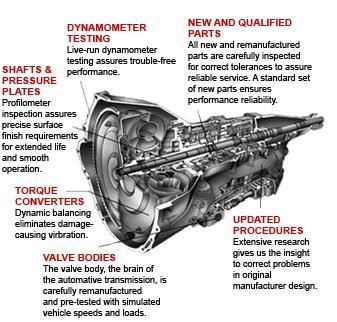 Just before the end of 2012, the transmission department of Jasper Authentic Custom Drivetrains remanufactured this three-speed manual transmission from a 1932 Ford Model B.
The Model B was produced between 1932 and 1934 and was the successor to the Model A, which Ford produced between 1928 and 1931. "The biggest difference was that the transmission in the Model B used synchronizers to make shifting gears easier," says Dave Ernst, JASPER Special Projects Consultant. "The Model A did not use synchronized gears, so the driver had to be very careful not to rake the gears, and potentially damage the transmission."
Obviously, this early drivetrain component is no longer offered new, nor does it fit into any production remanufacturing system. That's where Jasper Authentic Custom Drivetrains comes in. We remanufacture Engines, Transmissions, and Drive Trains so that you can drive with confidence and peace of mind backed by our 3 Year / 100,000 Mile Parts & Labor Nationwide Warranty.
__________
Thank you for choosing Mike Fink's Automotive Service Specialists in Woodbridge, VA. Since I opened the doors in 1989, the focus has always been on the customer and our team of ASE certified technicians make that easy to do. Take advantage of our local courtesy shuttle, free wifi in the lobby while you wait, and if you need it we can get you towed in.