Having problems with your Chevrolet-GMC Yukon, Tahoe, Suburban, 1500 Series Transmission?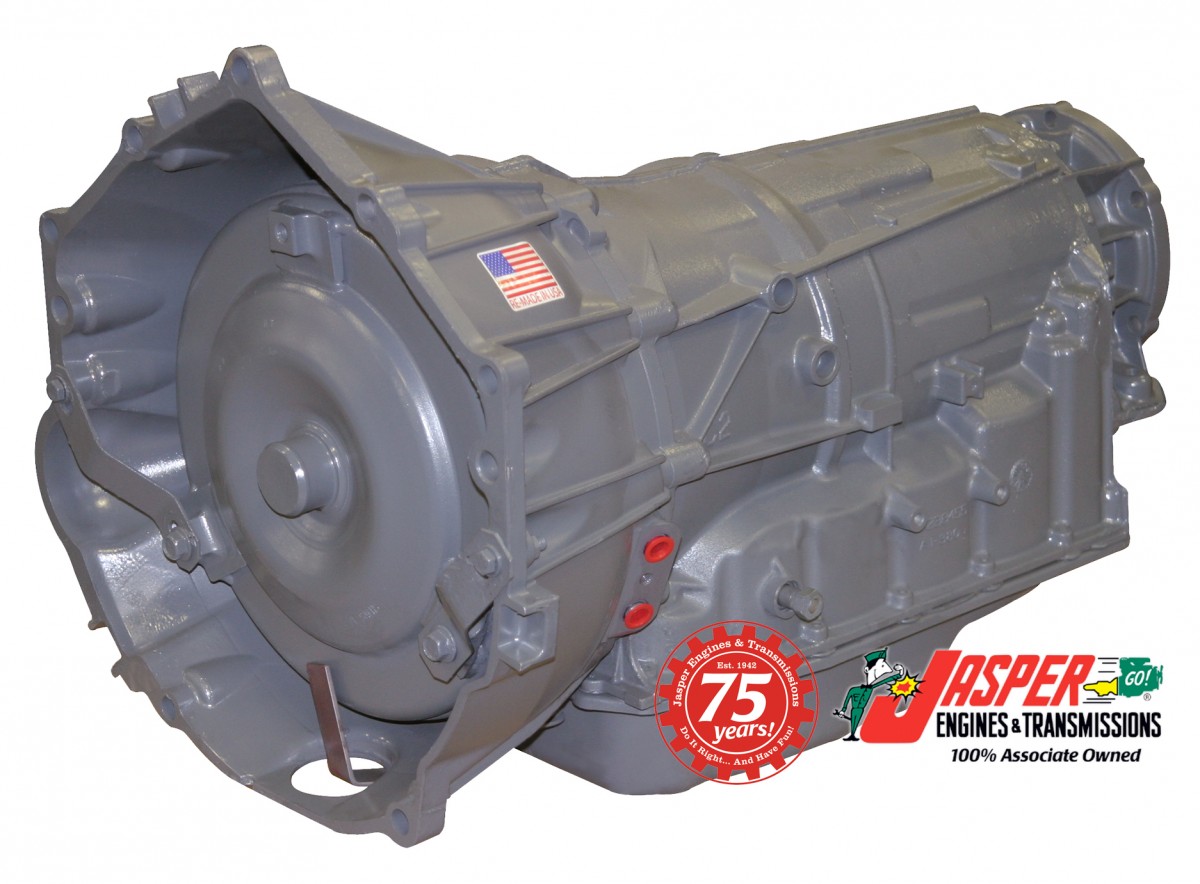 We now have a superior solution for the transmission issues in the 2014-2015 model GMC - Chevrolet 1500 series, Suburban, Tahoe, & Yukon trucks and SUV's with our partner JASPER Engines & Transmissions who has delivered a superior GM 6L80E Expanded Transmission product line! Just announced is the availability of the remanufactured 6-speed transmission for these models which will allow our drivers to KEEP their vehicles longer! Buying a new Yukon, Tahoe, Suburban or 1500 series is simply not cost effective when you can replace it with a 3 Year | 100,000 Mile Nationwide Parts & Labor Warranty product like JASPER with a 75 year history of working harder and smarter to ensure higher quality remanufacturing of engines, transmissions, and differentials.
Some information on the new remanufactured GM 6L80E transmission line:
Originally released in April 2011, this 6-speed transmission is available on exchange for the following 2014-2015 vehicles:
• Chevrolet/GMC 1500, Suburban, Tahoe, Yukon
The transmission control module (TCM) is physically contained inside this transmission. "The control modules are hydraulically and electronically tested on a stand-alone system, then tested again on a dynamometer using a state-of-the-art CAN software package controlling the vehicle," says Brad Boeglin, JASPER Research and Development Group Leader. "JASPER offers free rental of DREW Technologies J2534 pass through devices and now also offers shops the ability to rent the DREW Remote programming system (RAPS)."
The JASPER 6L80E remanufactured transmission is subjected to strict, high-quality processes:
• Disassembly, meticulous inspection and cleaning of components.
• All new and remanufactured parts are carefully inspected for correct tolerances to assure dependability.
• JASPER's research and product development works to eliminate inherent problems in original designs.
• Dynamometer testing of every domestic automatic transmission simulates in-vehicle operation to assure trouble-free product results.
The 6L80E is covered by a 3-Year/100,000-Mile nationwide, transferable, parts and labor warranty. JASPER's Premium Service Plan offers customers even greater value.
__________
Thank you for choosing Mike Fink's Automotive Service Specialists in Woodbridge, VA. Since I opened the doors in 1989, the focus has always been on the customer and our team of ASE certified technicians make that easy to do. Take advantage of our local courtesy shuttle, free wifi in the lobby while you wait, and if you need it we can get you towed in.