JASPER Racing Ready for 2013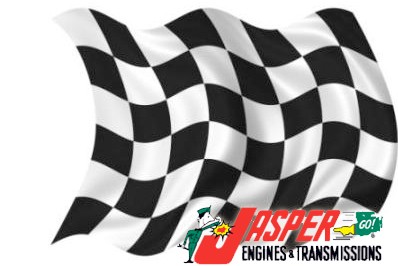 Brad Keselowski won the 2012 NASCAR Sprint Cup Series championship for Penske Racing. Clint Bowyer finished second for Michael Waltrip Racing. What did these two drivers have in common? Their race cars used components built by the NASCAR Driveline Division of Jasper Engines and Transmissions. Keselowski ran a JASPER Differential in 2012, and Bowyer used a JASPER 4-Speed Transmission. Sprint Cup Series cars equipped with JASPER products accounted for 16 Wins in 2012, 72 top-five finishes and 134 top-ten finishes.
"Everyone was very satisfied with our products in 2012," says Terry DeKemper, JASPER NASCAR Driveline Manager. "We had no issues with any of our components last year and we're definitely looking forward to 2013, particularly with the new body styles the Cup teams will be using."
The Driveline Division has not rested on the laurels of their previous season's success. Their work has been non-stop in preparation for the new season. Joe Gibbs Racing drivers Denny Hamlin, Kyle Busch and Matt Kenseth will once again have their cars equipped with the JASPER traditional three-rail 4-Speed Transmission. Michael Waltrip Racing drivers Martin Truex, Jr., Mark Martin and Clint Bowyer will use JASPER's single-rail version of the 4-Speed.
Both versions of the transmission utilize an exclusive 'floating' input shaft design. "Instead of using a solid shaft going into the clutch and the back of the engine, our patented design uses a splined hub that flexes with the car's torsional movement," says DeKemper. "Any time the engine and transmission flex together, where the bellhousing absorbs the movement, the floating shaft will flex eliminating a bind up within the internal gears. Through dynamometer testing, this design has shown greater gearbox efficiency." Keselowski, and Penske Racing teammate, Joey Logano, will have their Sprint Cup Series cars equipped with a JASPER Differential for 2013. "When we prepare a differential, we use the same type of components that are available to any team," says DeKemper. "Our assembly process differs for each unit depending on track layout."
During the off-season, JASPER has worked with each of the teams to make additional gains in the differential and the transmission. DeKemper says his department's continuing goal is to repeat the successes of 2012 with no component issues. Another goal is to grow the division. "New teams have been looking," says DeKemper. "We have units currently being tested by a few teams while they prepare at Daytona. You never know where it will lead, but it would be great if we could pick up more teams."
__________
Thank you for choosing Mike Fink's Automotive Service Specialists in Woodbridge, VA. Since I opened the doors in 1989, the focus has always been on the customer and our team of ASE certified technicians make that easy to do. Take advantage of our local courtesy shuttle, free wifi in the lobby while you wait, and if you need it we can get you towed in.